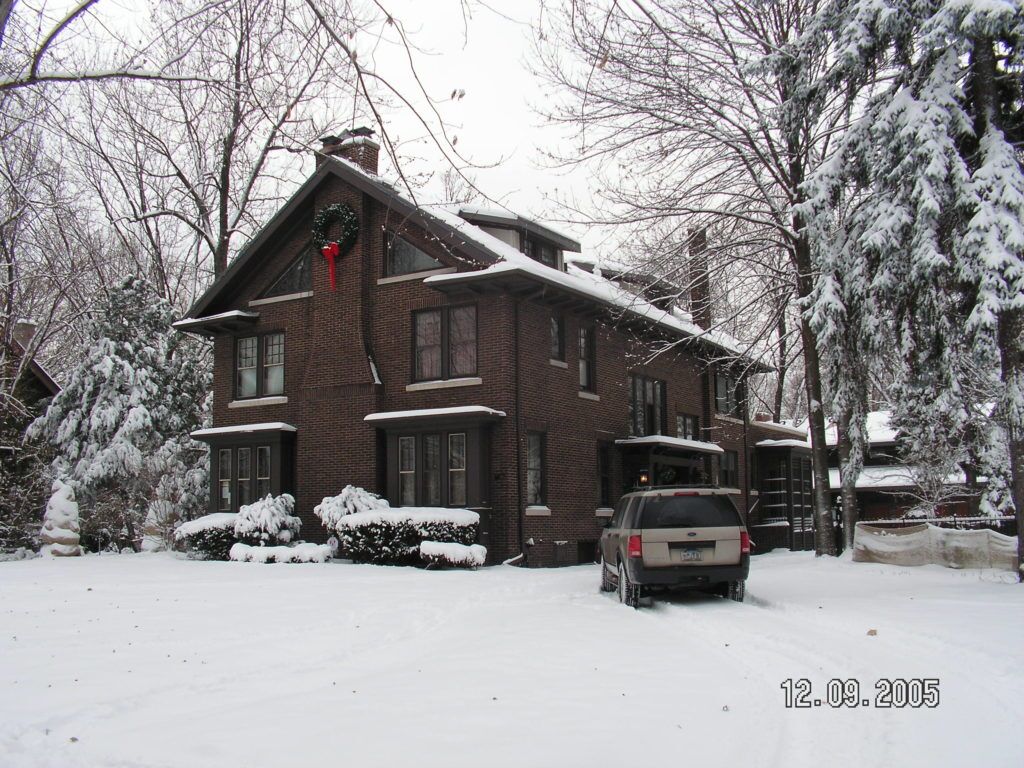 This home was built for Enoch Smith, a Detroit banker.
It was purchased in 1917 by Edsel Ford and was used as a honeymoon cottage after he married to Eleanor Clay. The famous architect Leonard B. Willeke substantially renovated the home prior to the Ford's moving in, which included adding additional floors to the single-story home, hand carving the living room friezes, designing the dining room built-ins and table, and the kitchen. The home has one of the first refrigerators made (and is still operational), as well as one of the first driveway ice melt systems. The grounds feature several pewabic urns in and around the home and the bowling green. The Ford's lived in this mansion until their impressive Grosse Pointe home was completed. Henry Ford II and Benson Ford were born while Edsel and his wife lived here in Indian Village.
Our assignment was to appraise the facade and interior easement donation that was being placed on the property.