Homes for Sale in Kingspointe, Rochester Hills, MI
Real Estate in Kingspointe, Rochester Hills, MI
Kingspointe is a residential neighborhood in the northwestern part of Rochester Hills, Michigan. Silverbell Road to the north, N. Squirrel Road to the west, Adams Road to the east, and Dutton Road to the south border the Kingspointe neighborhood.
Kingspointe is a luxury residential area with beautiful homes that you will surely love. Properties here are large with multiple rooms, open floor designs, lovely kitchens, and ample parking space. Houses in Kingspointe are perfect if you plan to entertain guests, while there is still enough kids room for the little ones to enjoy their games and toys.
These custom-built properties are definite dream homes that families looking to move into the city of Rochester Hills will appreciate.
Amenities in Kingspointe, Rochester Hills, MI
Residents in the Kingspointe neighborhood enjoy fantastic facilities and convenient access to Downtown Rochester. The community is beautiful, with several custom-built luxury homes lining the streets and well-landscaped green spaces adorn each of the residential properties.
If you love playing and walking your pets, or you enjoy spending quality time with your family outdoors, Jesse Decker Park, located northwest of the community, is worth a visit. The park is in an open space of over 24 acres of land that boasts several outdoor facilities, including baseball fields, sports fields, tennis courts, playgrounds, picnic areas, and more.
Another park you can visit is the Gallagher Creek Park located northeast of the community, which features several outdoor trails and playgrounds that you can enjoy with your kids. There is also a commercial center on the northeastern edge of Kingspointe. The center features several stores, restaurants, markets, and other establishments, including a Kroger.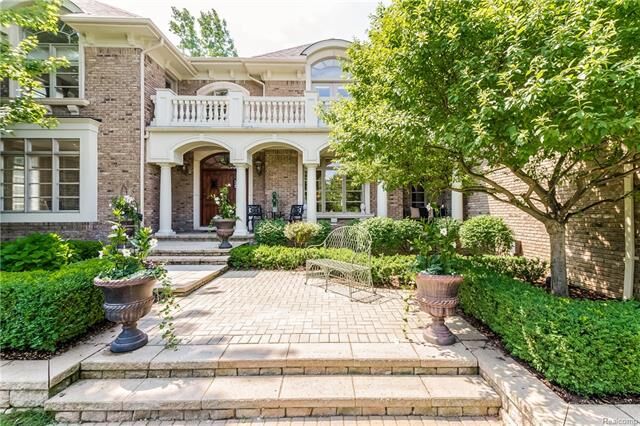 Schools near Kingspointe, Rochester Hills, MI
If you are looking to move into the Kingspointe neighborhood, there are many schools available for your children. Schools in the area include Musson Elementary School, Eagle Creek Academy, Van Hoosen Middle School, and many more.
You have a good number of options to choose from with private and public educational institutions readily available for residents in the area. Eagle Creek Academy, in particular, offers classes that are designed to help improve the confidence of their students.
Selling your Home in Barrington Park, Rochester Hills, MI
If you are looking to sell your Home in Kingspointe, you will want to market your property online. There is 92% of all home sales nowadays that involve online aspect. Marketing your property on the internet will enable you to reach more potential buyers.
I have helped several clients find the right buyer for their home. I will help you market your house online as well as use traditional marketing techniques to help reach as many interested buyers as possible. If you have any questions about the process, feel free to Contact Us today!
Available listings of homes for sale in Kingspointe, Rochester Hills, MI