Homes for Sale in University Hills, Rochester Hills, MI
Real Estate in University Hills, Rochester
University Hills is a residential neighborhood in the city of Rochester Hills, MI. The neighborhood is situated in a convenient location with easy access to major areas of the city.
Real Estate in the community includes spacious single-family homes with custom designs. These properties have multiple bedrooms and baths, ample parking spaces, open floor designs, and lovely yards.
If you are looking for a new home in Rochester Hills, the neighborhood has amazing homes available for sale.
Amenities in University Hills, Rochester
The University Hills neighborhood is managed by a local Home Owners Association that helps maintain the community and organizes events.
Check out their website for news and updates. The region surrounding the neighborhood offers a variety of commercial establishments, especially along the main roads.
Located northeast of University Hills is Rochester Hills Plaza Shopping Center, a friendly mall that caters locals with their daily essentials through its stores and grocery shops.
The city has several open-air parks and golf courses that outdoor enthusiasts will surely enjoy. These parks have sports facilities for basketball, volleyball, hockey, ice skating, water sports, and many more activities. If you are looking for a family-friendly community with easily accessible amenities, University Hills is an excellent place to call home.
Schools near University Hills, Rochester
Schools that provide education to the residents of University Hills neighborhood are part of the Rochester Community Schools Organization.
The school district ensures that schools follow the proper guidelines and provide the appropriate curriculum for their students. If you are moving into the neighborhood with your kids, you have several available school options.
Schools that educate residents in the community include University Hills Elementary School, West Middle School, and many more.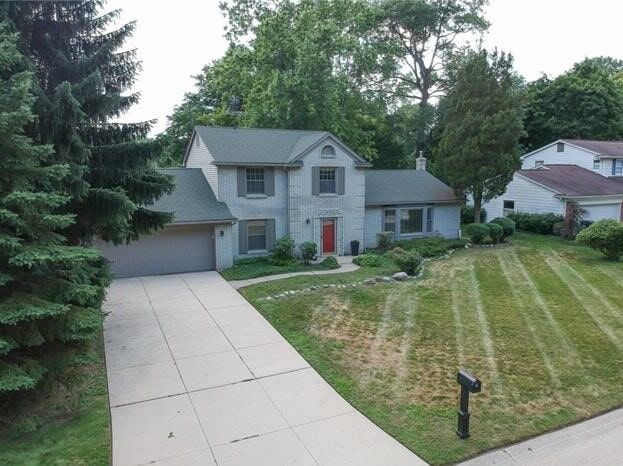 Selling your Home in University Hills, Rochester
Selling a property can be challenging if done by yourself since a lot of nuances and processes may seem confusing at first glance. If you are looking to sell a property in the area, you will want to work with a Professional Realtor. A Real Estate Professional can help market your home correctly, contact interested buyers on your behalf, and handle the processes of transferring ownership. You won't have to worry about many of the time consuming tasks involved in selling your home if you have a trustworthy realtor working with you. We have helped many clients find the right buyer for their home. Contact Us today, and we will help you sell your property as fast as possible.
Available listings of homes for sale in University Hills, Rochester Hills, MI