Neighbourhood, location and homes for sale in Goodison place, oakland
Real Estate in Goodison Place, Oakland Charter Township, MI
Goodison Place is a luxury neighborhood in the south of Oakland Charter Township, Michigan, filled with elegant and beautiful homes.
The community has an association that maintains its unique aesthetic quality. One of the best features of this neighborhood is that you are far enough from the city to enjoy the peace, but close enough where you're a convenient 20 minutes away from Downtown Rochester.
The area has excellent schools, amenities, and is relatively safe for residents. Additionally, Goodison Place is dog-friendly, family-friendly, and very private.
If you are in the market for a luxury home, you should strongly consider this neighborhood, as well as checking out our Buyers Guide for some useful tips!
Amenities in Goodison Place, Oakland Charter Township, MI
There are several amenities available for residents in Goodison Place. North of the neighborhood, you have The Wyndgate Country Club, a private golf club.
This club has award-winning landscapes along with a beautifully built course where you can enjoy a round of golf and a nice meal while appreciating a beautiful and well-maintained trail.
In the East of the neighborhood, you have Paint Creek Cider Mill, a former mill that offers cider alongside handmade donuts and light lunches.
You can also enjoy a local walking trail beside the shop. If you enjoy outdoor activities, you have two parks you can visit the east of the neighborhood. Paint Creek Heritage Area – Wet Prairie and Bear Creek Nature Park are both excellent places to visit for a day with the family.
Schools near Goodison Place, Oakland Charter Township, MI
Goodison Place has excellent schools nearby. Being part of the Rochester School District, you have several school options available for your children.
Schools in the area have a higher ranking in comparison to other schools in Michigan. If you plan to move into the neighborhood, you can choose from a variety of schools for your children.
Schools that serve the community include Baldwin Elementary School, Van Hoosen Middle School, Rochester Adams High School, and many more.
Selling your home in Goodison Place, Oakland Charter Township, MI
Selling your Goodison Place home can be a challenge, especially if you are doing it yourself. If you want to sell your house fast, what you would want to do is post your listing online.
Our team can list your property online on multiple platforms, which will increase the number of potential buyers that look at your home.
We also have several years of real estate experience in the area. Our team will incorporate traditional sales tools and new marketing campaigns to help you sell your home fast.
We have helped several clients with both the buying and selling process, and we would be happy to help you with your real estate needs.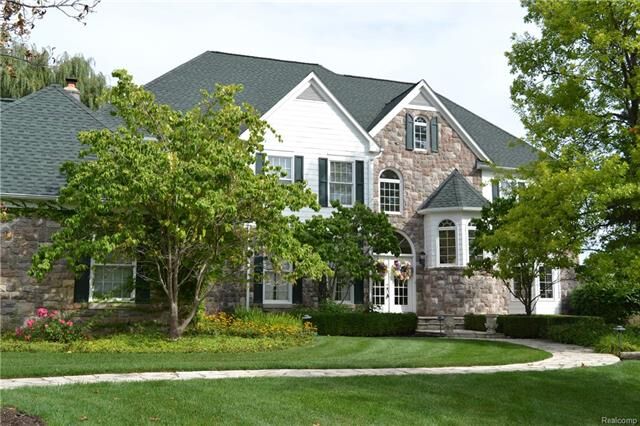 Available listing of homes for sale in Goodison Place, Rochester, MI