Homes for Sale in Barrington Park, Rochester Hills, MI
Inquire about Barrington Park homes before it goes off the market.
Find & buy the best homes for sale in Barrington Park, Rochester Hills, MI with the help of Ethos Real Estate.
Real Estate in Barrington Park, Rochester Hills, MI
Barrington Park is a neighborhood in Southeast Rochester Hills, Michigan. Most of the homes here are newly-built townhouses that are ready for new families to move in.
These properties are quite sizeable, with some of them having up to 4 bedrooms, several baths, and two garage spaces, perfect for large families looking to move into a bigger home.
The neighborhood is within the business and commercial districts of Downtown Rochester which means traveling for work or pleasure, is a breeze. If you're interested in purchasing real estate in the area, please refer to our Buyers Guide for some critical information!
Amenities in Barrington Park, Rochester Hills, MI
As mentioned previously, there are a ton of things for residents to do within the area, most of which are within a few miles of Barrington Park, with some being within walking distance! What this means is you can play some golf, go to the mall, and have a nice dinner at a restaurant, all within a short drive from home. For your shopping needs,
Hampton Village Center
is just west of the neighborhood. This shopping mall offers several stores and restaurants to its customers. To the north, you have
Hampton Golf Club
an exceptional 9-hole executive layout perfect for a quick round with family or friends. You also have several strip malls, restaurants and commercial areas along Rochester Road and Auburn Road. If you are looking for a home with easy access to many amenities, this is the place to be.
Schools near Barrington Park, Rochester Hills, MI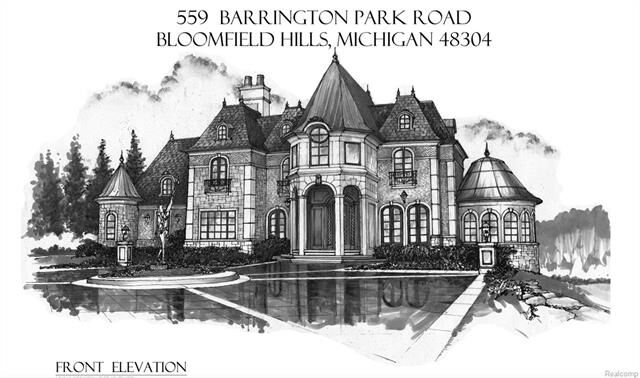 Selling your Home in Barrington Park, Rochester Hills, MI
There are many ways you can sell your Barrington Park property. If you want a fast and easy process of selling your home, then our team of vetted realtors can help you. Regardless of your real estate needs, we would be happy to answer your questions and help you move forward in the process.
If you want to sell your home fast, you need to market your property through the internet. 92% of all home purchases have an online aspect. Making a listing online will help you get in front of more potential buyers faster.
Our team is experienced with this process and will help you sell your property online as well as use traditional marketing methods to make sure selling your home is convenient. Contact us today to get started!
Available listings of homes for sale in Barrington Park, Rochester Hills, MI